Make The World Better With A Sweater
Updated: Mar 27, 2020
Nope... it's not too early to start planning your woolly wonderful day!
Christmas is round the corner and as every year at Deaf Umbrella we have started plan our Christmas Jumper Day.
We are taking part in Save the Children's Christmas Jumper Day on Friday 14th of December and every jumper and every pound that we can raise will go to help save lives.
So the more people involved the more we can spread this warm, woolly feeling.
So we need you to get fully involved. But HOW??:
Make sure Friday 14th of December is in everyone's diaries

Post about the day on social media using #christmasjumperday

You can buy a sweater, swap, borrow or bling up an old one

Share your photos and tag them #christmasjumperday

RAISE MONEY by:

Donating £2 to Save the Children by texting TEAMUMBRELLA to 70050.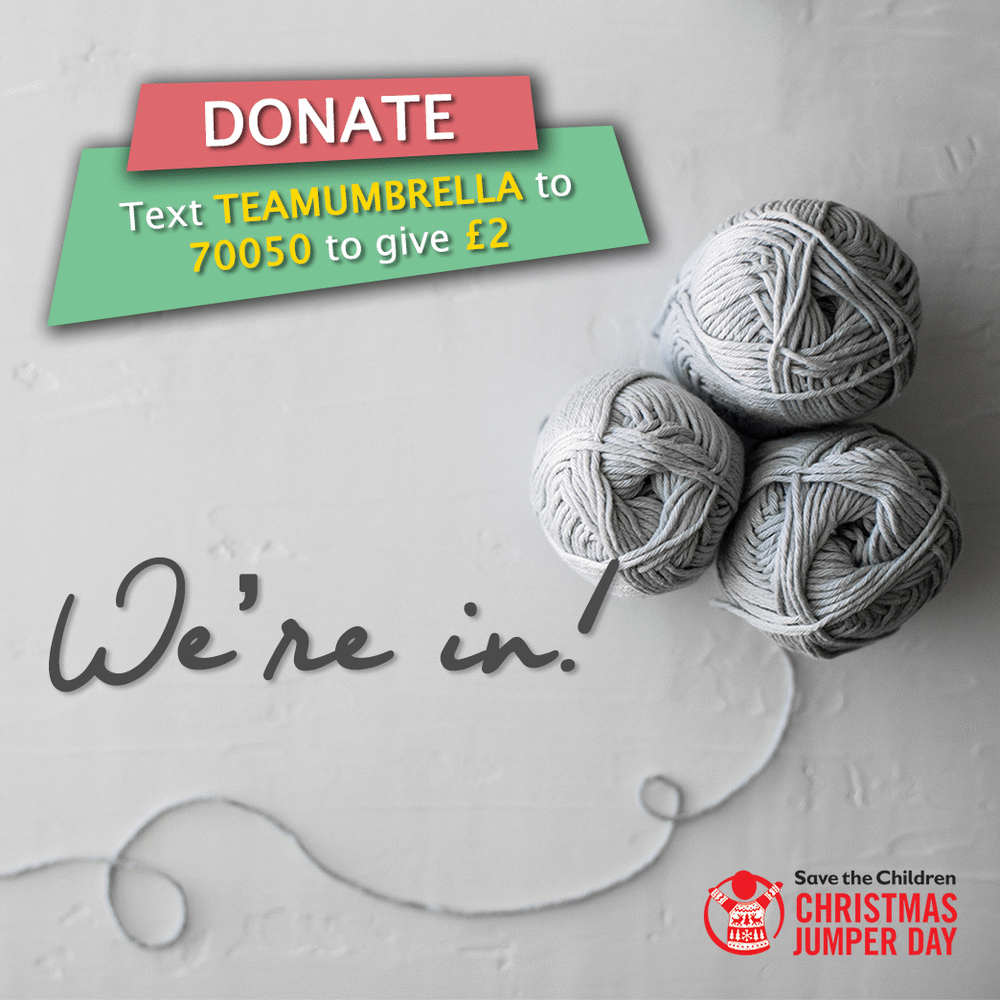 WHY should you join on Save the Children's Christmas Jumper Day?
Because by raising money you're helping to save children's lives and you, your colleagues, family and friends will be giving children a brighter future.
❤

Please do get involved; Many thanks for your collaboration

❤
#savethechildren #christmasjumperday #raisemoney #deafumbrella #bestdeafblogpost #deafblogpost #donate #christmasjumperday